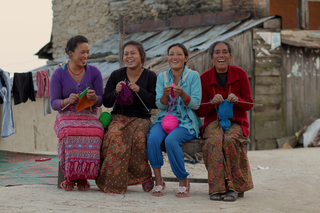 Our Story
Nirvanna Designs began in 1996 while our founders, Nir and Anna, were residing in the beautiful nation of Nepal. Overwhelmed with love and appreciation for what they witnessed, the designers established a company with a steadfast commitment: to share Nepal's treasures of craftsmanship with the world while supporting the nation and it's people. This profound sense of gratitude for beauty, kindness, and community is the foundation of Nirvanna Designs.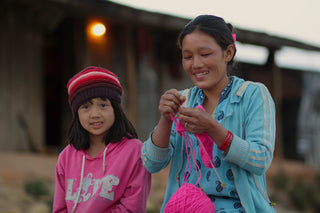 Our Mission
Our mission is simple: to spread love and build community by sharing and supporting the time honored crafts of the Himalayan people. Much like the concept of 'Nirvana,' which represents a state of perfect happiness and enlightenment, we aspire to generate a sense of fulfillment through the simple yet profound moments of warmth and togetherness. Our interpretation of 'Nirvana' is grounded in the everyday joys of comfort, connection, and the shared experience of being a part of our truly global family.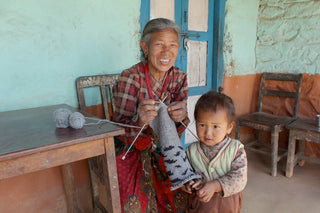 Our Products
We believe that sustainable style and kind business practices can coexist. Every one of our products is made with respect to the environment and to the people of Nepal. Our accessories are meticulously hand knit with 100% pure sheep's wool, a sustainable and renewable material. Our production model allows skilled Nepalese craftswomen to earn a living while working from their homes and taking care of their families.